Soap & Honey

You will notice that the tag line on our logo reads, 'natural sweet honey and more'. When I first took over the apiaries, designing our logo was one of the first tasks. When people saw the new design, they often asked, 'So what else are you planning on selling?'
At that time, I was already planning a whole range of natural products like soap, shampoos, lip balm, and deodorants. My goal is to sell natural products that were of excellent quality. That required a lot of time and testing. Fortunately beekeeping slows down during the 6 months of Manitoba winter which allowed for plenty of time for research and development.
And so my soaping exploration began!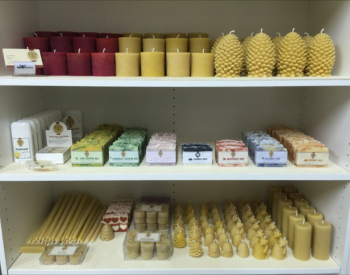 Why natural soap?
Most commercially produced soaps contain synthetic lathering agents, harsh chemicals and other ingredients you can't even pronounce. In addition some of them are harmful to the environment. With the new trend of healthy living, natural soaps and hygiene products fit perfectly with our customer base.
Our goal was develop a handful of quality products of consistent quality.   We make smaller batches of 12 to 24 bars and each batch may have slight variations due to their hand poured nature.
Getting started with soap
The first task was to track down recipes and learn the science behind natural soap making. Being an educator, I became fascinated with the amount of science behind SAP values in oils and quickly moved to fine tune recipes and eventually make some of my own. Balancing the amount of essential oils in my recipes was tricky and took several attempts to get it right. We only sell soap and shampoos that meet our highest standards. Each batch of soap takes on their own characteristics and it's fun to play with the artistry of artisan soap making.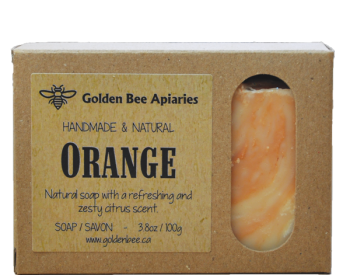 Natural Soap Ingredients
All our ingredients are sourced from companies that adhere to sustainable farming practices. Some of the ingredients include, palm oil, coconut oil, castor oil, olive oil, etc. Clays and natural colorants can be added to achieve a certain appearance. We scent most soaps and shampoo bars with essential oils giving you an all natural fragrance.
While using essential oils is our primary method of scenting due to the natural qualities, some of our soaps use fragrance oils. All fragrance oils are phthalate free. Using a fragrance provides a stronger, longer lasting scent that doesn't fade as quickly as some essential oils.
Our soaps are made using a cold process method and require 4-6 weeks of curing time before use. During this time they turn into 'soap' and will shrink a little due to loss of water.  We sell only cured soaps but if the batch is fresh, we will mention it.
Shampoo bars
Many customers have never heard of shampoo bars. A shampoo bar is a bar of 'soap' that is used as a shampoo replacement. Yes, you can use it and replace your commercially produced shampoos with our shampoo bars.
You can use shampoo bars as a regular soap. Don't let the shampoo label fool you into thinking it's not a soap because they work just as good. There are a few extra ingredients our shampoo bars but feel free to use shampoo bars either way. 
If you start using a shampoo bar, it's best if you don't use commercial shampoos interchangeably because your hair goes through an adjustment period. It takes about 2-3 weeks before the effects are fully realized.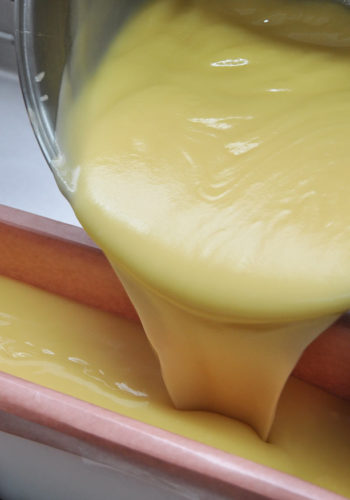 Our soaps are handpoured using only wholesome ingredients that are healthy for your skin.
Ordering Soap
Our soaps are all sold in individually packaged and labelled boxes. For giftboxes, we use a wraparound style to aid in the presentation.
If you require a large order of a single type of soap, we require at least 4 weeks notice. This gives our soap enough time to cure. We do not keep 100's of soaps from each type in stock. Down-payment on large custom orders may be required.
Try some today!

Once you try our natural soaps, we are confident you will feel the difference and your skin will thank you for it. Try some with your next order of honey or get to give away because they make excellent gifts.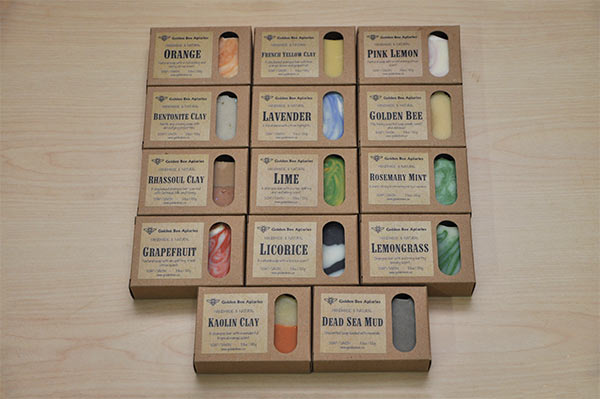 Golden Bee Natural Soap
Subscribe to our Newsletter for exclusive discounts and offers.